Wonston Parish Council
VE4All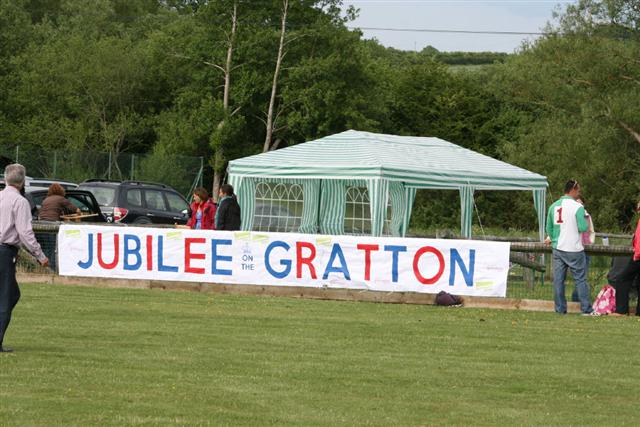 Village Events 4 All
'by local people for local people'
Contact details:
Margaret Sandford, Westleigh Cottage, Oxford Road, Sutton Scotney SO21 3JG
01962 760604 /07779311347
margaretsandford@btinternet.com
Area of Benefit
'Village Events 4 All' (VE4All) is a group local to the Parish of Wonston. The parish incorporates the villages of Sutton Scotney, Norton, Hunton, Wonston and Stoke Charity.
Purpose
VE4All was formed by the above six residents in a response to the Queen's Diamond Jubilee and who are committed to developing community activity in the parish. We saw the jubilee as an opportunity to bring the villages of the parish together to celebrate this auspicious occasion
Our wider vision is to create a vehicle whereby we can develop a range of community activities which are based around two of our best community assets, The Gratton (a large playing field in the centre of Sutton Scotney) and the Victoria Hall, also in Sutton Scotney. The inclusive way in which VE4All has worked with volunteers within the community will, we believe, leave a legacy of enthusiastic community engagement that will see not only a return of some of the parish's former community activities but also spawn new ones across all age groups.
Our Objects are:-
To create an increased sense of place and belonging throughout the parish of Wonston, engendering community responsibility and consideration for all

To create a free celebratory event for the Queens Jubilee for all parishioners

To ensure a lasting legacy from this main event by using the process of organising the event as a means of developing sustainable community engagement

Strengthening our community networks and engagement

Provide a vehicle for further community activities working in partnership with other organisations where appropriate

To raise the profile of and maximise the use of the parishes community resources – The Gratton (playing field) and Victoria Hall

To ensure that all we do is fully inclusive and available to all by providing free or low cost events and reaching out to the various 'communities' within the parish with particular emphasis on the elderly and young people
Inaugural meeting
27 February 2012:
Those present: Margaret Sandford, John Polak, Richard Lamb, Alistair Black, Judy Polak, Abigail Lamb.
Constitution
We started meeting in February 2012. As a newly formed group of volunteers our efforts are focussed on the forthcoming event on the 4th of June 'Jubilee on The Gratton'. We have postponed researching an appropriate legal entity for the group. For now, we remain a non-constituted group. We have agreed objectives (below) and opened a bank account in the name of Village Events 4 All with Lloyds TSB. Following the jubilee celebrations, we will look at the benefits of becoming formally constituted.
Committee members
Our members comprise the following:- Judy Polak, Margaret Sandford, Abigail Lamb, John Polak, Alistair Black and Richard Lamb. As part of our research on the appropriate legal entity we will review the original membership and look to recruit additional members to ensure we have board or management committee with the relevant skill set.
Volunteers
To help us deliver Jubilee on the Gratton, we have a team of 30+ volunteers.
Equalities Policy Statement
Village Events 4 All is committed to eliminating discrimination and encouraging diversity. Our aim is that our activities will be truly representative of all sections of the community we serve and open to all. We will not discriminate on grounds of gender, marital status, race, ethnic origin, colour, nationality, national origin, disability, sexual orientation, religion or age. Our commitment is to create an environment in which individual differences and the contributions of all are recognised and valued.
Safeguarding Policy Statement
Village Events 4 recognises that children and some adults are vulnerable to harm and abuse by others. We acknowledge our responsibility to ensure that when planning and running community events, we assess the risks of the possibility of harm or abuse occurring and ensure measures are in place to prevent such harm and abuse occurring. We acknowledge our responsibility to respond appropriately to any allegations or suspicions of abuse.